Whether you are a fabric designer, chiropractor, brewer or chef, as professionals we are passionate about what we do and focused on delivering the best product and services available.
In this visually competitive world, my intention is to elevate your business image by presenting you and your product in the best light.
When on location, I bring the equipment and skills to:
Commercial still life photography
Portrait and wedding photography
Marketing and editorial photography
In my home/studio I offer the convenience of:
432 square feet shooting space
Natural and Studio Lighting
Fully equipped modern home kitchen
An easy access to scenic natural surroundings i.e. woods, beach, gardens.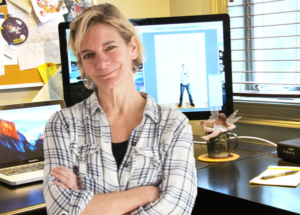 As a photographer, I value relationships and personal connection as the key element to the best results. I take care to listen and understand my client's objectives during our initial consultation. I enjoy people who are passionate about their ideas and see the opportunity to share their unique point of view as a privilege. I offer a variety of photography solutions from illustrative, portrait and stills on location or in studio always with the intention of presenting my subjects in their best light.
Growing up in a rural setting near beaches and woods has a huge influence on my work. Atmosphere and locations are also strongly evident in my work. I have been a photographer since I was 16 when I received my first SLR. I graduated from Ohio Wesleyan University in 1984 with a BFA. I worked in NYC as a freelance photographer on location and in commercial photography studios. I have spent this last six years creating marketing and web photography for a leading national beer and wine wholesale supplier, BSG Select as well as entrepreneurs through out the south coast.
My home and studio are in Westport Point, MA. where I live with my husband and Labrador, Luna. This unique location offers an amazing variety of visually stimulating settings that enhance the imagery.